CONSULTATION BY APPOINTMENT ONLY
---
~ ALL APPOINTMENTS ARE ADMINISTERED VIA OUR WEBSITE ~
Should you wish to schedule an appointment please click here:
---
For all other inquiries, please contact us as below.
The Doctor on call can also make arrangements for Zoom, Whatsapp, Skype or Telephonic consultations as required.
Phone:
OFFICE: 021 674 4476
CELL: 083 258 3728

For all emergencies and after hours contact, please call on the above cell number. (Please note after hours fees will apply)
Email:
info@homeopathycapetown.co.za
Skype:
Call Dr Benjamin Herr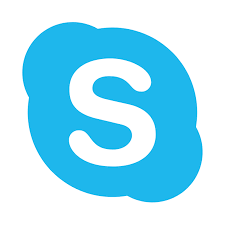 Patient forms:
Please complete the appropriate form and bring it with you on day of consultation.
Consulting times:
Monday & Wednesday 8:00am – 5:30pm | Tuesdays & Thursdays 8:00am – 7:00pm | Friday 8:00am – 4:00pm 
(Sundays from 9:00am – 12:00pm by special arrangement only.)
We do offer medical aid rates for consultations and medicines, please call our office to verify.
Please note: appointments not cancelled 24 hours in advance will be charged.

Address:
We are situated near to Cavendish Square
6 Frederick Road
Claremont
Cape Town, South Africa
Registration with the Allied Health Professions Council of South Africa (AHPCSA) for the practice of Homeopathic Medicine.
Registration No: A10626-HM
Compounding and Dispensing License as required by the Department of Health of South Africa for Compounding and Dispensing of Medicines on the premises.
Licence No: WC02098D-0
Registration with the Board of Healthcare Funders (BHF) for medical aid reimbursement.
Practice No: 008000 0305782
Comprehensive Professional Practice Insurance for both services rendered and medicines dispensed.
Policy No: HSA0086
Full active member of the South African Society of Integrative Medicine (SASIM).